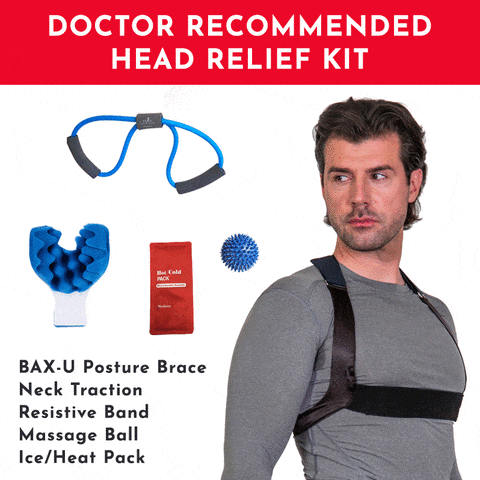 Home Therapy to help manage the discomfort for the most common type of headaches caused by a tight neck muscles, poor posture and stress. Specific tools are selected to help reduce discomfort and work on reducing the underlying causes of tension.
Features:
A home kit highly recommended by chiropractors for home management of stress-induced headaches. The combination of ice/heat/traction and neck relaxation will promote easy home care.
Benefits:
Reduces throbbing and pulsating around temples, deep aches, stiffness, and fogginess. Promotes relaxation and a higher sense of clarity, a deep state of relation, and better motion to have you feeling better.