Doctor Recommended Neck Relief Kit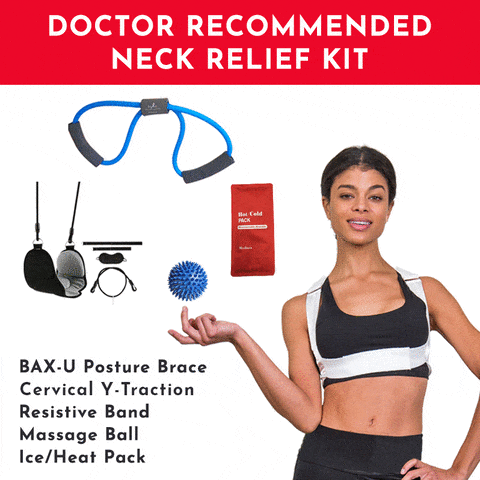 The neck is a coordinated network of nerves, bones, joints, and muscles. Neck Discomfort can usually be alleviated with self-care. Your Home kit has selected home tools to improve posture, traction the neck, strengthen the weak muscles and massage the tight muscles.
Features:
A home kit highly recommended by chiropractors for home management of neck and shoulder stiffness. Includes two massage balls, cervical y-traction, neck pillow, and BAX-U Posture support.
Benefits:
Those who suffer from the forward head syndrome, tech neck, or straight neck will benefit from this home kit.