DOCTOR RECOMMENDED HOME RELIEF KITS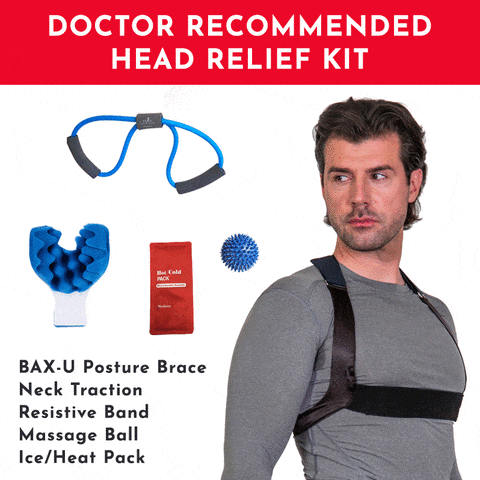 Home therapy to help manage the discomfort of the most common type of headaches caused by a tight neck muscles, poor posture and stress. Specific tools are selected to help reduce discomfort and work on reducing the underlying causes of tension.
Sale price
$79.00
Regular price
$100.45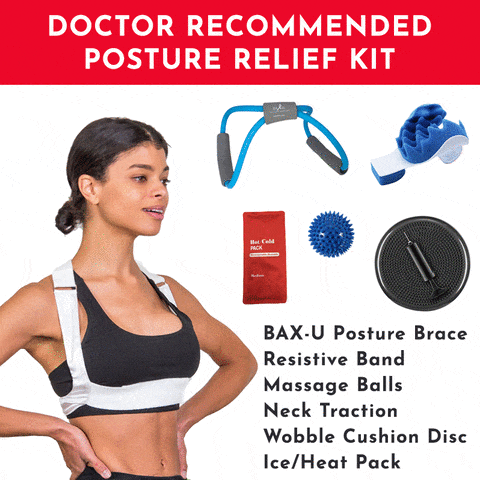 Poor posture can be the underlying cause of bodily aches and pains. If left uncorrected this problem can lead to serious problems & degenerative arthritis conditions at earlier age. Your home kit helps reduce damages and offers you a choice of correction. Use daily 12 weeks and feel the improved changes.
Sale price
$129.00
Regular price
$130.45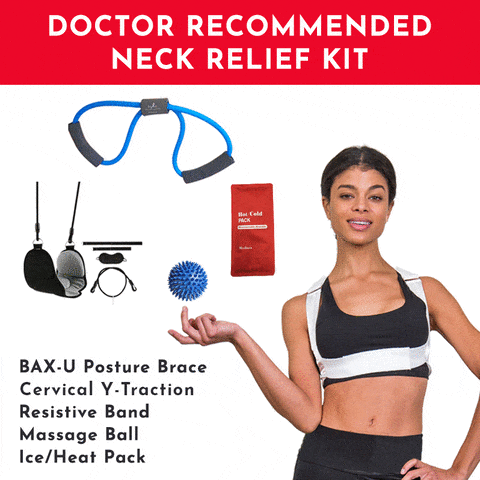 The neck is a coordinated network of nerves, bones, joints, and muscles. Neck Discomfort can usually be alleviated with self-care. Your home kit has selected home tools to improve posture, traction the neck, strengthen the weak muscles and massage the tight muscles.
Sale price
$99.00
Regular price
$122.45